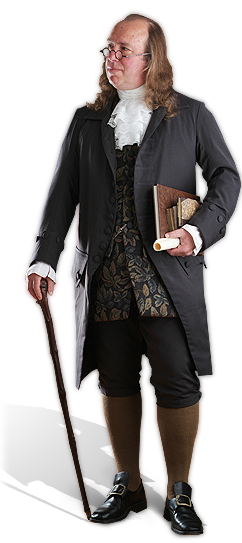 I'd love to hear from you to discuss portraying Dr. Franklin, and give an informative and entertaining presentation at your event!
I fondly welcome all your comments, questions or just a general hello. I am regularly in contact with many of our Nation's other "Founding Fathers" who also make appearances, and would be happy to put you in touch with them at your request!
www.YourThomasJefferson.com
www.GWashington.com
www.NedHector.com
www.meetJohnAdams.com
www.meetAlexanderHamilton.com
www.RememberingTheLadies.com

Drop me a line at BillOchester@BFranklinPrinter.com
Call me to schedule an appearance! (215) 601-7051
You can also find me on Facebook and Twitter.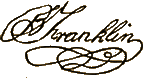 Fast Fact! Did you know that in 1783 Franklin witnessed the first manned balloon flight?